Spotlighting youth taking on some really amazing opportunities and serving our community to create positive change. Nominate a youth to feature today! Contact US!
Alex is a student at Auburn University studying English, but wanted to take some time off to be involved
with something that not only fulfills her but helps others. She is excited to be serving as a youth coordinator with SATURN Coalition to connect the members of the community to one another, create
learning opportunities for students, outreach to the LGBTQ+ community, and prevent drug abuse in the
youth. Alex is really glad she took this leap and excited to be in the community to explore the outdoors,
meet new people, and be immersed in different cultures! To connect with Alex and to learn more about
the great work she is doing in Teller County connect with her on IG @legittattooalex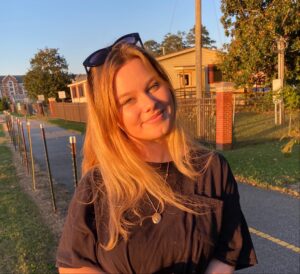 .."to be involved with something that not only fulfulls her but helps others."
Alex, on being involved with Americorp & the SATURN Coalition
Americorp, what is it? AmeriCorps is a voluntary civil society program supported by the U.S. federal government, foundations, corporations, and other donors that engages adults in public service work with a goal of "helping others and meeting critical needs in the community." Members commit to full-time or part-time positions offered by a network of nonprofit community organizations and public agencies, to fulfill assignments in the fields of education, public safety, health care, and environmental protection. The program is often seen as a domestic Peace Corps. It employs more than 75,000 Americans in intensive service each year.
Benefits of Joining Americorp
AmeriCorps*VISTA is open to U.S. citizens or lawful permanent residents age 18 and older.
Upon successful completion of their service, members receive either an AmeriCorps Education
Award of $4,725 to pay for college, graduate school, or to pay back qualified student loans, or a $1,200 stipend.

During their service, members receive a living allowance, as well as health care, childcare, training, relocation expenses, and liability insurance.
About Author